Why Do You Need to Pursue Human Resources Management Training Courses?
---
If you want to become an ace professional, training should become a part and parcel of your life. A professional's life is always exposed to career ups and downs and to overcome the hurdles and challenges of work-life, an individual needs to equip himself/herself with the requisite skills, knowledge, and expertise that can be acquired only through proper training. And today, with the emergence of several training institutes all over the world that offer many short-term professional courses, it has become easier and convenient for the professionals to pursue different courses alongside delivering their duties.
Why are Human Resources Management training courses necessary for professionals?
In every organization, the Human Resource Department plays a pivotal role in its everyday operations. The HR department ensures a continuous supply of skilled manpower to the organization, which further contributes to its success and development. It is an indubitable fact that the people are the greatest asset of the organization and so, it is important to invest in the HR team so as to recruit the best of talents available to fill in various posts in the organization.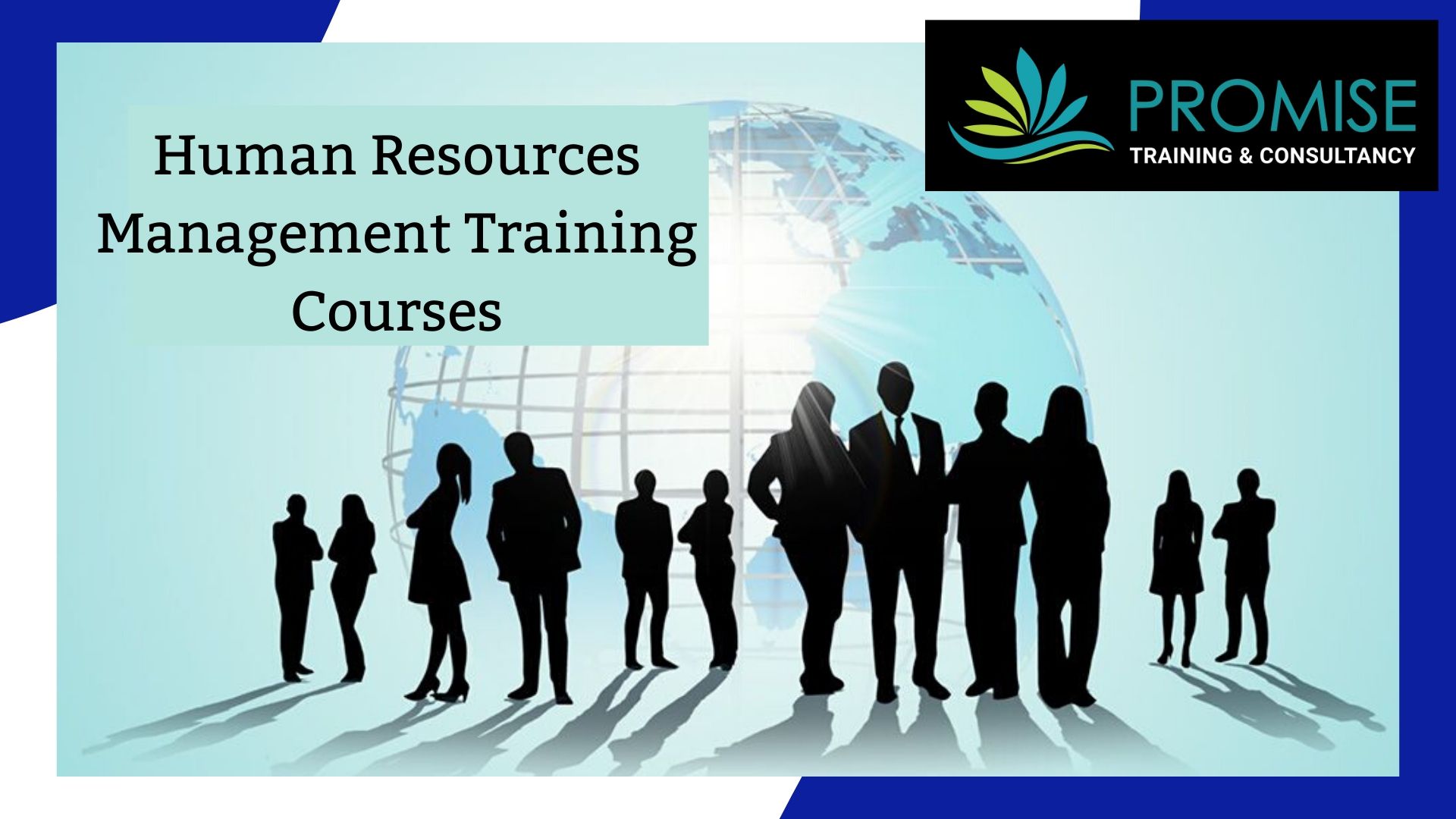 The HRM department manages the employees and is responsible for ensuring their development and improved performance. This department primarily focuses on hiring and firing the employees as well as review and report the annual performance of the employees. Other than these core functions, there are various other aspects that are covered by the HRM Department, such as employee training and development, payroll and benefits, employment law compliance, leave management, safety measures, risk management, managing interoffice conflicts, employee wellness, personal development of the employees, etc.
The HR professionals have to strategically manage the employee functions and so, they need to possess certain competencies that can help them to efficiently fulfill their duties. And in order to acquire those skills, pursuing Human Resources Management training courses from noteworthy training institutes like Promise Training & Consultancy is essential. These courses are designed by the Human Resource experts, who are well-versed in this domain and are well-adapted to the present-day business environment. You should ensure that your in-house HR team undergoes training from time to time to brush-up their existing skills, acquire new ones, and stay updated all the time.
These professional training and workshops ensure improved employee performance and are relevant in today's business scenario. These Human Resources Management training courses are ideal for HR practitioners having limited experience, team leaders, experienced and senior HR professionals, as well as non-HR professionals engaged in HR activities.
Fundamentals of Human Resource Management, Compensation and Benefits Administration, Effective Job Evaluation and Analysis, Employee Relations Best Practices, Advanced Human Resource Management, Tomorrow's HR Department – Transform the HR Function, Train the Trainer Program, Managing HR Processes, Culture, and Change, etc., are some of the topics that are included in these courses.