What Role Do HR Training Courses Play in Developing a Successful Professional Career?
---
Training – this is something that every professional belonging to every industry needs. No matter how many years of work experience you have, your on-job experience can never substitute the competencies that you can gain only through professional training. Training programs play a vital role in career development and so, training needs should never be ignored.
The employers have to identify and analyze the training needs of the workforce and provide them with the best opportunities to pursue professional training alongside delivering their everyday duties.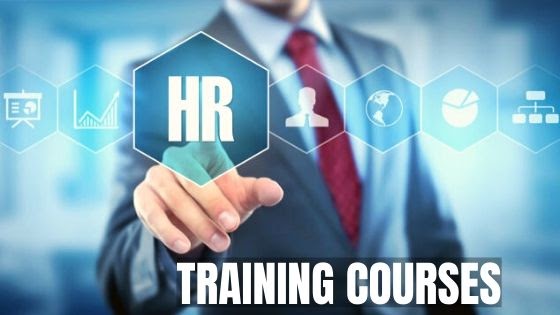 In increasing the organizational productivity, training and development of the employees play a major role. When the training needs of the employees are addressed by the organization, they feel motivated and this boosts employee satisfaction, retention, and overall performance. The organizations need to invest in training programs for their personnel to make sure that they get to learn all the necessary skills and practical knowledge to improve job performance – after all, dexterous workers are true assets of the organization.
Notable Training Institutes Offering Budget-friendly Training Solutions
If you are looking for training courses that you can pursue conveniently at affordable prices, then you should get in touch with Promise Training & Consultancy. This well-known institution offers globally recognized professional training programs that cover a wide gamut of domains, offering training opportunities to professionals working in diverse sectors. The HR training courses offered by this institute are a must for all those Human Resource professionals, who want to develop a highly skillful and successful career. 
Why is Pursuing HR Training Courses Important?
Managing the human resource is a mammoth and skill-oriented task and therefore, professionals engaged in this department should have the required knowledge and dexterity to handle the responsibilities proficiently. With proper training, HR professionals become capable of facing work challenges and mold themselves as per the changing needs of the organization.
If properly trained, the professionals can well manage the HR functions and having a skilled HR Department proves to be truly gainful for an organization. A well-managed Human Resource Department is synonymous with happy and contented employees, which is essential for every organization to achieve to ensure improved business performance, productivity, profit, and development. 
You can choose from the following HR course topics offered by Promise Training & Consultancy:
Advanced Human Resource Management
Employee Wellbeing and Resilience
Training Need Analysis (TNA)
Employee Relations Best Practices
Managing HR Processes, Culture, and Change
Fundamentals of Human Resource Management
Role and Future of HR in Digitalization and AI
Tomorrow's HR Department – Transform the HR Function
Manpower Succession and Retention Masterclass
Human Resource Management and Strategic Leadership Masterclass
Effective Job Evaluation and Analysis
Compensation and Benefits Administration

Developing Core Skills for Training Coordinators and Specialists

HRM Strategy, Learning and Development Transformation: Mini MBA

And many more