What Can You Learn from the Specialized Oil and Gas Courses?
---
When you are engaged in delivering any specialized services, getting professional training can help you walk a very long way. Specialized services need professionals to be very well trained, skilled, and efficient in handling their roles and responsibilities and delivering their duties in the best manner. Fortunately, there are some very well-known training institutes like Promise Training & Consultancy that provide the widest range of specialized training courses for professionals working in various domains to make them more skilled and confident of their competencies and enabling them to give their very best to their respective organizations.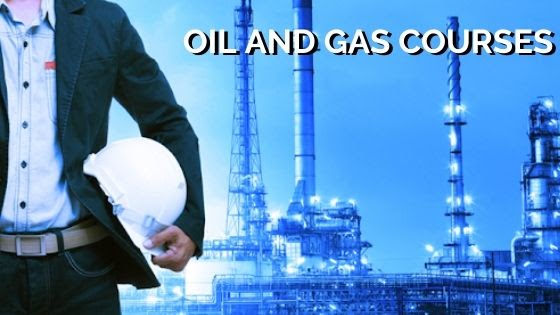 Get Trained to Work Capably in the Oil and Gas Process Engineering Industry
As mentioned earlier, training is indispensable for the professionals working in specialized sectors as they continuously have to face work challenges and handle complex on-job responsibilities for which professional training is a must.
The Oil and Gas industry plays a vital role in fulfilling the global energy requirements and a huge portion of the global workforce is engaged in this industry. And as a result, this industry has a great influence on the global economy. Technology has a prominent presence in every industry today and with the introduction of the latest and more advanced versions of the technology, the work culture is becoming more and more competitive and challenging for the professionals. In such a scenario, the professionals need to upgrade their existing skills from time to time, extend their knowledge base, and equip themselves with a new set of skills to face the challenges confidently and gain professional success in this highly competitive world. 
Promise Training & Consultancy offers a number of Oil and Gas Courses for the professionals working in the Oil and Gas industry to provide them with ample opportunities to learn, update, and upgrade themselves with the latest knowledge and skills in the industry. These specialized training programs focus on empowering the petroleum industry professionals with the best of knowledge and ensure the holistic development of their expertise and personality. If you want to participate in the Oil and Gas Refinery training programs, then get in touch with this training institute today.
These courses are facilitated by the finest teams of trainers and mentors, who have extensive knowledge and experience in working in the industry. Let's take a glance at some of the Oil and Gas Course topics:
Introduction to Oil and Gas Industry

Exploration and Production Fundamentals: Basic Petroleum Technology

Oil and Gas Business Management: International Best Practices

Enhanced Oil Recovery Technologies

Gas Processing and Gas Conditioning

Oil and Gas Movement, Storage, and Marine Terminal Operation

Petroleum Projects Economics and Risk Analysis

Safe Handling, Storage, and Transportation of Crude Oil and Petroleum Products

Oil and Gas Field Operations

Integrated Reservoir Modeling

Oil and Gas Procurement and Supply Management
Waterflooding Management in Reservoir