Fulfill Managerial Roles Proficiently by Pursuing Management Training Courses
---
Becoming an ace professional needs a lot of hard work, dedication, years of experience, and a deep insight into the industry. In today's world, when professionals have to face immense competition and challenges in every profession, in order to stand out from the crowd, one requires to have exceptional competencies and work expertise and these can be achieved only with proper training and education.
Become an Ace Manager with the Management Training Courses
Managers hold very responsible and dignified positions in organizations and so, the candidate holding the post should be a totally deserving one. A manager is responsible for fulfilling a specific set of tasks for which expertise and skillfulness are the vital requisites. A manager usually plays the role of a leader, on whose shoulders lies the responsibilities of organizational growth and development. Needless to say, these organizational responsibilities are huge and if a manager does not have the essential managerial skills, then fulfilling these responsibilities and facing the challenges can be extremely tough.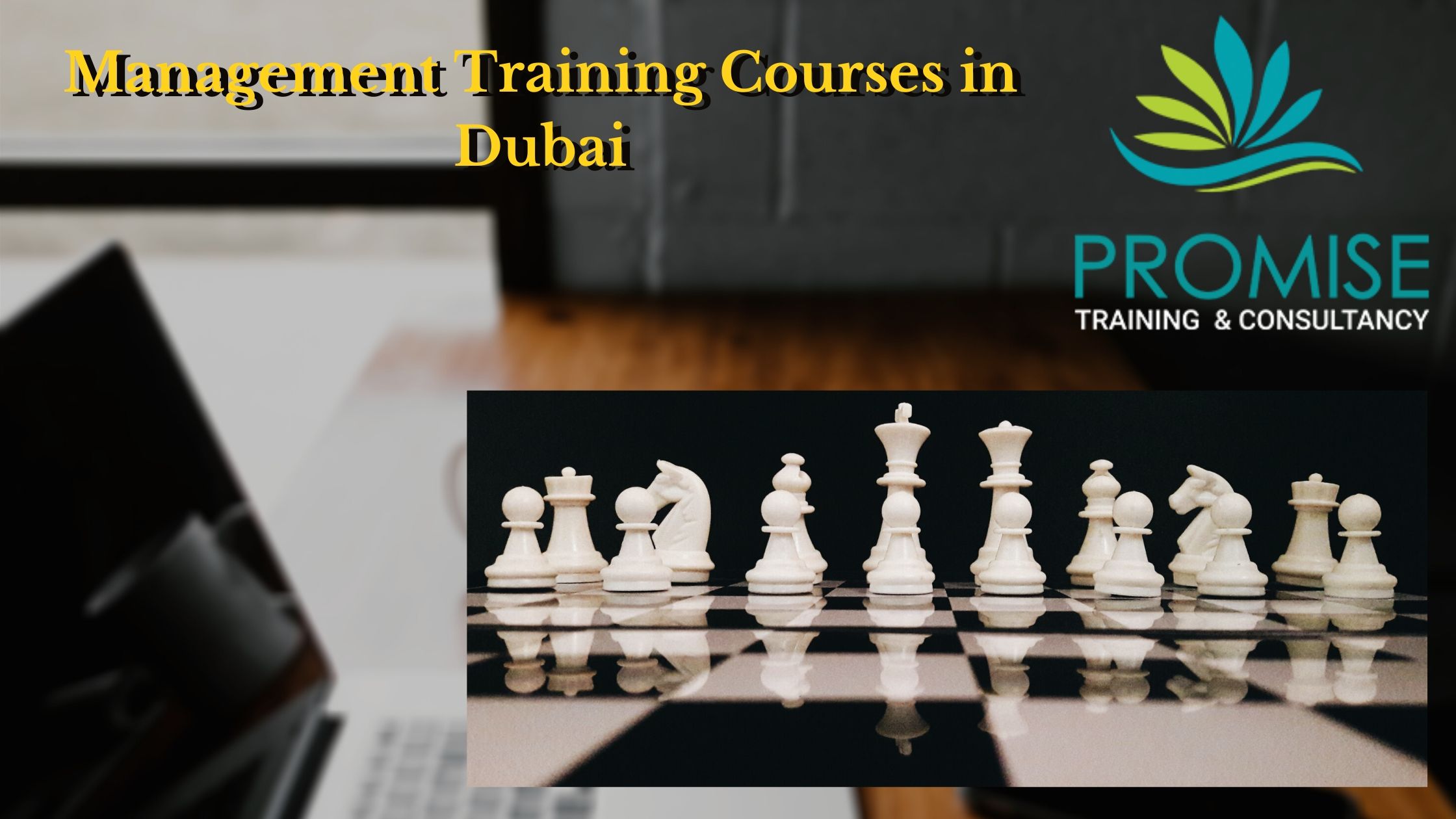 Take Professional Training and Become Acquainted with the Industry
Whether you are placed in a managerial position or working as a junior-level employee, professional training can make a huge difference in your career. A manager's duty is to create an ambiance of positivity around and spread zeal amongst the team members. Inspiring the team, accomplishing the business goals, bringing in new business prospects, handling organizational issues, managing and developing people, etc., are some of the core responsibilities of a manager. The Management training courses will teach you all these and more to ensure that you become capable enough to deliver your duties proficiently as a responsible employee of your organization.
Join a Notable Training Institute in Dubai and Bring out the Best Professional in You
Promise Training & Consultancy offers Management training courses in Dubai, which teach you different leadership models and give you ample scopes to brush-up your leadership skills. Through these courses, you will be able to learn how to manage your team members and subordinates and bring out the best in them through motivation. A manager must be flexible enough to adapt to the rapidly changing business scenarios and deliver his/her very best in overcoming all the challenges. He/she also needs to have a leadership vision and foresight that will help in taking the crucial business decisions, which will determine business development in the future.
Customized training programs, workshops, seminars, classroom and virtual training sessions, real-world case studies, coaching by the industry experts, in-house courses, etc., are some of the facilities offered by Promise Training & Consultancy that makes it one of the best training institutes in Dubai. So, join the Management training courses offered by this institute today and equip yourself with the best leadership skills.